Coastal rowing moves toward Olympic sport, logical addition Dutch Water Week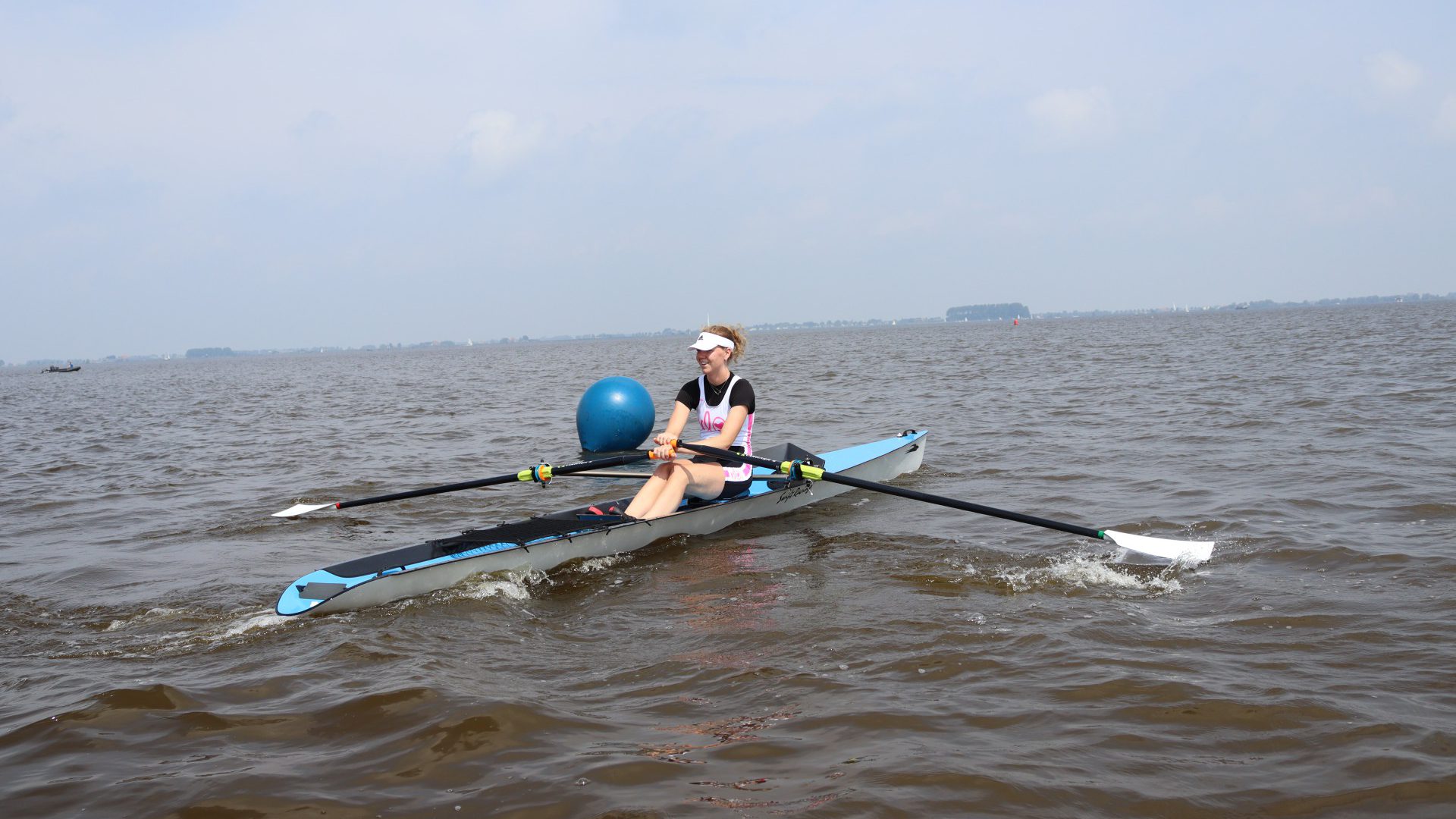 By Anke Haadsma
Rowing in rough conditions, waves and currents. That's what Coastal rowing is. Almost incomparable to rowing on flat water, only the movement is the same. Saturday, June 4, a pop up competition Coastal rowing will be organized at Marina Muiderzand during Dutch Water Week. We speak to Nico Rienks, former Olympic rowing champion with Ronald Florijn and organizer of pop up Coastal competitions in the Netherlands.
"When it's very wavy it becomes really spectacular to watch." Nico talks enthusiastically about this relatively new sport. Abroad, Coastal rowing is already growing considerably, in the Netherlands we are actually just discovering this sport. "We know rowing on smooth water, in long and slim skiffs. With Coastal rowing you need a wider boat, otherwise you're bound to capsize in the rough conditions. In addition, in this form of sport you don't just have to rely on your muscle power, in the waves you also have to be really agile."
"Compare it with cycling and mountain biking"
Rico makes the comparison between cycling and mountain biking. "You both do this sport on a bike, but it's a totally different sport. I think that's the best example if we want to make a comparison between smooth rowing and Coastal rowing."
Amidst all the awesomeness of the sailing races at Marina Muiderzand, Coastal rowing may seem a bit of an oddity, but there are certainly similarities. "The way of starting is the same as in sailing. We also start with a warning signal, then a 3 minute signal, etc. At the starting signal, you then see a flying start by the participants." In 'smooth' rowing, the rowers lie neatly in a line and only start rowing at the starting signal.
Spectacular public sport
On Saturday, Dutch Water Week will feature a course totaling 5 kilometers. "We're making it two smaller laps so we can stay close to the shore and so it's really visible to the public," said Mr. Hubbard.
"We are thrilled to have been invited to this event," continued Rico. "With the vision of Coastal rowing becoming an Olympic, it's important that the sport becomes better known. In LA 2028, the sport may just be on the Olympic agenda. For the athletes it is also important to be able to train now, as with any sport you have to make meters."
Top athletes from 'normal' rowing
Therefore, some top athletes are expected this Saturday. Within the rowing federation Ronald Florijn, a former teammate of Rico, has been appointed talent coach Coastal rowing. "There will soon be selections for the World Championships, it could just be that the rowers who do not make the selections will apply for Coastal rowing. Ronald has to organize in such a way that there will be top athletes in this new discipline."
That it is a sport exclusively for top athletes is not the case. In fact, Rico is calling on everyone to come and join him on Saturday. "If you're always on the rowing machine in the gym as well, then you can give it a try on the water." A very open sport, that's why you can sign up now for Saturday's races. Anyone can sign up to send an email to: coastalnederland@outlook.com.
"Just stop by and show your interest," says Mr. K.