Para sailing in Heeg, actually quite inclusive!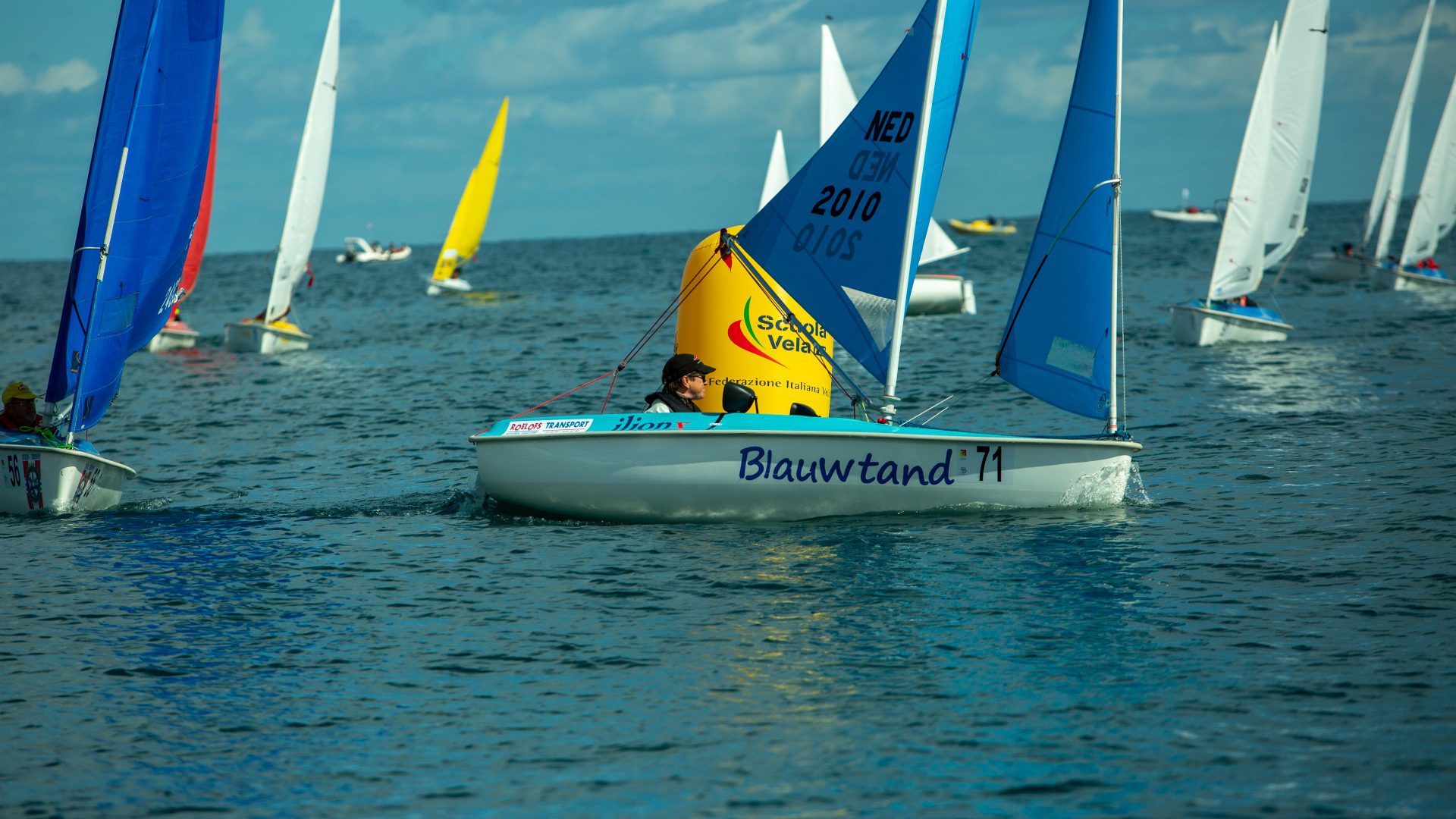 Text by Anke Haadsma
Para sailing, even though it is no longer a paralympic sport, the classes are still called that. This weekend, this sport can be seen in Heeg, as part of the Dutch Water Week. The Hansa Class Championship will be sailed here, for which we speak with Vera Voorbach, sailor and chairman of the Dutch class organization.
"The location in Muiderzand and Lelystad is unfortunately not suitable for our boats, so we started looking for an alternative location," Vera explains the choice for Heeg. "Of course it is a pity that we are not part of the Allianz Regatta now, but sailing in Heeg does have advantages. The facilities here are already in order, think of an adapted toilet and elevators on the jetties for bringing the sailors on board."
Ambitions Hansa Class
The ambition of the Hansa Class is to be part of the Allianz Regatta again in the future, just like the ambition is to participate in the Paralympic Games again. "In January there is another chance that the IOC will add us back to the Olympic calendar, this would be from the Los Angeles 2028 Games onwards. We hope for this of course, but it remains to be seen whether the sport will be big enough again by then."
Vera explains that as a class organization they prefer to keep the Hansa class open. "We prefer to go for an inclusive sport, so both sailors with disabilities and sailors without disabilities. Next weekend is also an open championship, so you see both groups of sailors sailing against each other. For our Olympic ambitions, we must of course sail paralympically and stick to the qualifications set for it. So we do that with international races."
International field in Heeg
In Heeg there is also a small international field next weekend. Ireland's Mary Duffy and England's Paul Philips are competing in the Hansa Liberty. "We are sailing in three different Hansa classes this weekend. The single Liberty, the Hansa 303 single and the Hansa 303 double. I myself am sailing in the Liberty, here I expect to be in the leading group for sure. Together with the British Paul, who always competes well. But I think Gerard Beens will be my biggest competitor."
All three classes sail mixed, so the men and women sail against each other in one field. "Unfortunately we don't have enough boats to separate the men and women, so we just merge them. In the 303 single we expect a lot from Olivier Vuijk, he was sixth at the World Championships. In the 303 double we have a new duo, Erik van Winkoop and Bernadette Linsen. They also competed at the World Championship, and were so enthusiastic that they immediately signed up as members."
If you want to follow the championship in the Hansa, come by the Watersport association Heeg, or check the website for more information.